We strive to provide our customers with the best possible product – good customer service combined with superior workmanship.
Our technicians are professional, conscientious, well trained & well equipped. 
In order to safely and professionally maintain your vessel, we invest heavily in education and training.  Our commitment to solid, industry-specific education is supported by our membership in the American Boat and Yacht Council. ABYC is the only organization of its type that works closely with the Coast Guard to develop standards and recommended practices for the design, construction, service, and repair of all types of pleasure boats.  They offer many marine industry-specific certifications.  Some of the certifications our staff members possess are in Marine Systems, Diesel Engine & Support Systems, Marine Corrosion, Marine Electrical Systems, and ABYC Standards Accreditation.  This insures you can feel confident the work performed on your boat is done to ABYC standards and will preserve or add value to your vessel.
Marine Technician – Specializes in Electrical and Electronics
ABYC Marine Systems Certification

ABYC Marine Electrical Certification

Certified Navico Installer (Simrad, B&G, and Lowrance)

Certified KVH Installer

12+ years of industry experience

Education in Industrial Engineering
Miguel holds both the ABYC Marine Systems Certification and the ABYC Marine Electrical Certification. He has the expertise and technical knowledge to install, troubleshoot, and upgrade the electronics aboard your vessel. A passion for boating has always been in Miguel's blood. He honed his skills working for more than 12 years at his father's boat service company in Venezuela. He also graduated from Universidad Jose Maria Vargas's (also in Venezuela) Industrial Engineer program, and later moved to the United States. He brought with him not only his depth of experience, but his valued ability to efficiently and logically troubleshoot and repair a broad range of marine systems.
Marine Plumbing & Sanitation Technician
ABYC Master Certified Technician

ABYC Certified in Marine Systems

ABYC Certified in Marine Electrical

ABYC Certified in Marine Corrosion
Alberto specializes in Sanitation and Potable Water Systems. He brings to us many years of experience in the marine repair industry. Although his expertise spans many functional areas aboard, his knowledge, professionalism, and cleanliness set him apart in his chosen specialty of sanitation and potable water systems. The fact that he owns a small fleet of vessels might give you an idea of his passion for the water.
Marine Mechanical Technician
Associates Degree in Diesel Technology from University of Northwestern Ohio
Aluminum TIG Welding Certificate
Moving from Michigan to join the True North Marine team, Bronson has been an exceptional addition! Bronson has over 10 years of hands-on troubleshooting and repair of engine, transmission, drive train, electrical and fuel systems experience. His experience also consists of preventative maintenance, equipment rebuilds and replacing equipment and electrical components. Welding, fabrication, machining and general maintenance are also in his wheel-house.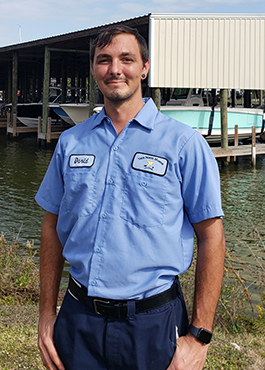 General Marine Technician
Texas A&M Bachelor's of Marine Engineering
Texas A&M Coursework in HVAC & Refrigeration Systems
Texas A&M Coursework in Automation & Control Systems and Gas Turbine Systems
David has a wide range of experience within the marine industry. He has the aptitude to rebuild/maintain mechanical components, install/maintain plumbing, electrical and structural systems, as well as troubleshoot and repair system failures. While attending Texas A&M he completed the general engineering courses required for the electro/mechanical technician degree along with additional classes in HVAC and refrigeration systems, automation and control systems, risk management and gas turbine systems. We appreciate his comprehensive industry experience and know our customers will appreciate his skill set aboard their vessels!
Marine Mechanical Technician
Boating has been one of David's passion for as long as he can remember. He has experience working on Evinrude ETEC, diesels, outboards, electrical systems and general preventative maintenance. David has been a professional Diesel Mechanic for 10+ years! Additional skills David has that make him a great member of the True North Marine Team include troubleshooting & diagnosis skills, ability to learn and keep up to date on new software applications, analytical skills… we could go on! We're happy to have another active boater on the crew; in his spare time you can find David cruising the waters on his own boat.
General Marine Technician
Volvo Penta Certified
Mercury Marine University
Richard is New Zealander but most recently from California. While in California he was re-introduced to the marine industry at Captain's Choice Marine Repair. This lit the fire for his passion for all things nautical. Richard was performing all basic repairs and maintenance for their customers' boats. After this experience he moved on to a shipyard to gain even more experience. He was doing maintenance and repairs from replacing zincs, maintaining stern drives, coolant systems, engines both inboard and outboard, gas and diesel. Full refits regarding power plants, plumbing repairs and electronic installations also a large amount of warranty work for both Volvo and Mercruiser. Richard's broad range of skills make him an important team member at True North!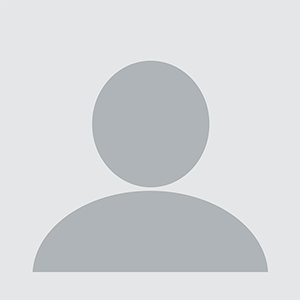 Yacht Detailing Technician
Cody is very attentive with experience servicing and detailing luxury vehicles, airplanes and yachts. He has a strong work ethic and will always leave your boat looking better than you found it! Cody has studied and practiced aircraft maintenance that included engine service, engine cleaning, corrosion repair and applying vinyl graphics and protective films. He also was responsible for cleaning and polishing the exterior painted surfaces, polishing metal components along with cleaning and protecting leather, vinyl, plastic and suede. We appreciate Cody's dedication and attention to detail!
Shipyard Technician
Donald came to True North Marine with 4+ years of experience and proven knowledge in shipyard, travel lift and port operations, along with cargo handling experience. Over the past few years he has developed his skill sets in hauling and blocking, fiber glass repair, bottom jobs, detailing and carpentry. Donald has also completed course work at Tyler Jr. College and La Mar University towards his MBA in Business Management and Business Administration. His well rounded experience makes him a very valuable team member here at True North!
Shipyard Assistant
Federal Communications Commission (FCC) General Radio Operators License

International Society Certified Electronics Technician

Texas State Technical College: Associates Degree in Avionics Technology
Nick came to True North Marine with experience installing, troubleshooting and diagnosing electronic systems. He has an in depth knowledge of wiring harnesses, electronic circuits and conducting software updates. Nick is still continuing his education to broaden his knowledge in the Marine Industry. He started at True North Marine as an Electronics Technician and has now transitioned his knowledge and safety practices to True North Marine's Shipyard.
Yacht Consultant
Nick is a well-balanced water-man who's credentials include being a licensed USCG Captain with both sailing and towing endorsements, as well as ASA Certifications thru 106. He also served honorably in the U.S. Navy as a Boatswainsmate (so he knows how to tie knots and chip deck paint…). Additionally, Nick is a member of the Texas Outrigger 6-man Canoe Club, served as a Course Marshal for the 2013 America's Cup on San Francisco Bay, and is a PADi certified open water wreck diver specialist.
As a lifelong surfer, he can still be found chasing down tanker swells near Atkinson Island! In his spare time, he's also been leading flotilla's in the BVI's for over two decades and continues to dedicate time to the Jost Van Dyke Preservation Society. He holds an MBA and has spent 25+ years negotiating contracts and managing an account portfolio in excess of $2B. Over the past 2 decades Nick has been actively "flipping" boats and truly enjoys the entire process of identifying the RIGHT BOAT and managing the entire negotiation process!
We are excited to bring his experience and expertise to our organization! If you're thinking about buying or selling, Nick is here to help.
Captain-Lite Program Manager
ABYC Marine Systems Certified

NATO Medal

Navy & Marine Corps Commendation Medal

Navy & Marine Corps Achievement Medal
As our Lead First Mate Checkout Technician and Captain-Lite Program Manager, Sandra, conducts customized bi-weekly vessel inspections aboard. During these checkouts Sandra tests and runs critical systems that would prevent the boat from leaving the slip, keep customers from staying aboard, or affect the safety or security of the boat itself. She also manages the Swabbies Yacht Detailing program and a number of other Captain-Lite Yacht Support Programs. Sandra came to True North Marine with over 6 years of experience as a Fuel Engineer and a United States Navy Veteran working on Oil & Gas Turbine Systems, Oil & Gas Testing and Oil & Fuel movements. She has conducted domestic and global operations near Somalia, the Mediterranean, and the Atlantic & Pacific Oceans. Sandra is the recipient of multiple awards for her outstanding performances and professional work aboard ships. We are happy to have her experience and expertise on our team!
Administrative Assistant
Candy is an accomplished Administrative Assistant offering 15 years of administrative experience reporting to Executive Leaders. She has served as an effective gatekeeper; managed busy calendars and efficiently handled daily tasks. She is highly self-motivated with a solid work ethic and has experience managing all aspects of the business license, contracts, and intellectual property databases. She has been instrumental to True North Marine's administrative department and we're happy to have her on our team.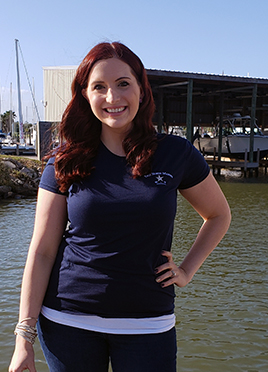 Service Coordinator
If you've had the pleasure of meeting Allison in our Service Department you already know about her exceptional customer service! Her positive attitude and driven personality are contagious! Allison came to True North highly experienced in client relations and office administration. Her exceptional communication and organizational skills help the True North Marine Service Department stay on track to provide the best possible service.  She has become an integral role in meeting the needs of our customers.
Field Service Supervisor
ABYC Certified in Marine Electrical

ABYC Certified in Marine Systems

EPA Certified

Raymarine Certified Installer

Dometic Factory Trained in Cruisair and Marine Air Direct Expansion Air Conditioning
Will is not only a Raymarine Certified Installer (qualified to get your new Raymarine equipment certified for On-Board Warranties), but is also Dometic Factory trained in Marine Air and Cruisair air conditioning systems.  He also holds an EPA refrigerant certification, and is experienced in troubleshooting and repair of self-contained and split AC systems from all the major manufacturers.  Troubleshooting, repairs, replacements and installation of AC & DC refrigeration equipment is also in his wheelhouse. His attention to detail and solid troubleshooting skills make him a valuable member of our team across several areas of specialty. Whether it's electronics, air conditioning, or refrigeration, he is competent to get your systems working and reliable when you need it most.
Warehouse Inventory Manager
Julian came to True North Marine in 2014 as a highly motivated Warehouse Assistant and is now our Warehouse Inventory Manager. He has extensive knowledge in supervising various warehouse processes, managing inventory control processes and reporting inventory and financial analysis. Julian has shown great initiative and grown within the company becoming one of our team's most reliable employees. With his drive and flexibility we are excited to see where his career will lead at True North Marine.
Purchasing Agent
As True North Marine's Purchasing Agent, Phil works one on one issuing parts to technicians, receiving & shipping parts, and purchasing parts efficiently for our customers. He also ensures the building is well maintained, organized and a safe environment to keep things running smoothly. Phil has been working in a warehouse for seven years and has proven his ability to successfully learn and implement warehouse processes. With his outgoing and friendly attitude Phil is a pleasure to be around and has become a great member of the TNM Team!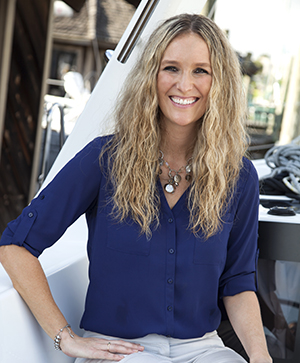 Business Manager
Michelle came to True North Marine in 2010 and has been instrumental in orchestrating the incredible growth experienced over the past years. As a University of Houston graduate, she has applied her organizational, accounting, and management skills to help transform True North Marine into what it is today.  She handles accounting, accounts payable & receivable, human resources, payroll, and many other aspects of business management that have laid the foundation for our continued growth.
Marketing Director
Alie graduated from Johnson & Whales University with a Bachelor's Degree in Merchandising, Marketing & Advertising. She came to True North Marine with several years of marketing and management experience. She puts her marketing, digital graphics and design skills towards the development of True North Marine's newsletters, website, brochures and signs. Along with projecting a strong visual presence for the company, Alie orchestrates presentations and seminars at regattas, boat meet-ups, boat shows and job fairs. Alie plays her part in many aspects of company development, including administrative work & company morale activities. Her dedication and personality make her a crucial and delightful addition to the TNM team.
Service Manager
Matthew came to True North Marine with over 9 years of experience working in various boating communities. He started at True North Marine in 2012 with widespread industry knowledge and managerial skills. Matthew also holds multiple certifications through Mercruiser and Volvo Penta. His experience, strong leadership skills and drive to go the extra mile for customer satisfaction make him a valuable member of our team!
General Manager
After attending Texas A&M University in College Station, where he was a member of the Corps of Cadets and studied Manufacturing Engineering Technology, he accepted a job in Dallas at a company that was a factory-authorized remanufacturer of gas engines for OEM manufacturers like Ford, Nissan, GM, and Mercruiser, among others. Starting out as a process engineer, and later moving into warehouse and production management roles, he was able to develop both technical and managerial skills. After moving to the area in 2001 and living aboard for several years, it became clear that the Clear Lake area could support a company offering quality workmanship with consistent customer service. Adding to previous education and technical certifications (ASE Cylinder Head Specialist, ASE Cylinder Block Specialist, and ASE Engine Assembly Specialist), he also obtained ABYC certifications in Diesel Engine and Support Systems, Marine Electrical Systems, and ABYC Standards Accreditation shortly after True North Marine was founded in 2003.  While continually striving to stay on top of new developments and advancements in products and technology in the marine industry, he draws on his 15 years of experience to provide technical consulting, teaching, training, troubleshooting, and quality control to our technicians and customers alike.